6 0 5 - 2 2 9 - 6 8 5 0
---
With FirstCall, help is available at the push of a button!
Throughout your lifetime, your elders have been there for you. Now as you begin to care for them, be assured that you can provide constant care and assistance by installing the FirstCall emergency monitoring service.
Thoughtful care is immediate with FirstCall's Cooperative Response Center. When an emergency arises, a simple touch of the button on either the receiver or wireless transmitter instantly connects your loved one to a professional central station operator (CSO) who will quickly assess your loved ones needs and send the appropriate help.
CALL TODAY to learn more about the important security features that FirstCall can easily provide for you and your loved one. With FirstCall, you can provide constant care even when you're not there.
---
Constant Care Even When You're Not There
Living alone can be an uneasy situation, especially for an elderly loved one with medical difficulties. FirstCall emergency monitoring service is a simple, cost-effective solution that allows a loved one the satisfaction of independent living with the peace-of-mind that comes with knowing there's always someone to help. Our professionally-trained CSOs are available 24-hours a day. When contacted, the FirstCall system displays all necessary subscriber information, such as address, family contacts and medical history. The receiver's powerful speaker and microphone allows conversation within the home, and opens two-way voice communication. If emergency help is needed, the appropriate authorities will be contacted immediately and help will be on the way. If the situation is not an emergency, a live operator will contact a friend, neighbor or family member to assist.
---
Emergency Alert Receiver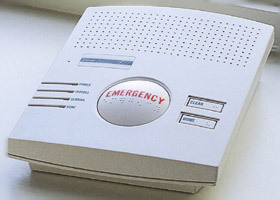 For the traditional landline phone, our 24-hour emergency reporting system is one of the most sophisticated 2-way voice technologies available. Its superior speaker clarity, range and built-in battery back-up make it a secure and effective link to our response center.
Wireless Transmitter
The long range waterproof transmitter can be worn at all times on the wrist or around the neck, indoors or out. If help is needed, a simple touch of the button activates the receiver's speaker system and contacts our response center in Austin, Minnesota within seconds.
Mobile Emergency Help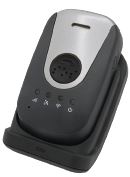 For active clients on the move, our new mobile emergency unit has GPS, two-way voice and fall detection. It operates on the 4G LTE AT&T network. Up to 48 hour operation between charges. Can be worn around the neck or on a belt clip and is shower safe.
No Landline, No Problem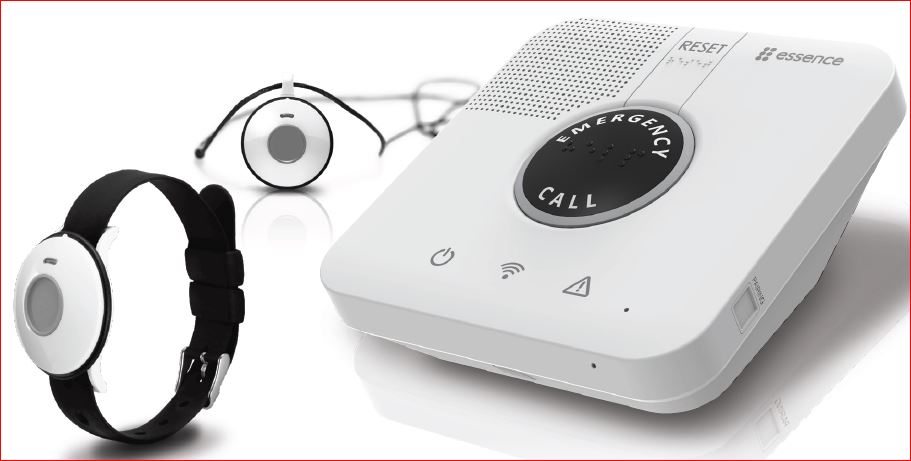 The next generation of cellular emergency response is here. Our unit operates on the 4G LTE AT&T network. The unit comes with a waterproof bracelet or necklace and battery backup. A fall detection necklace is also available.
Telephone
6 0 5 - 2 2 9 - 6 8 5 0
Postal address
Prairie Innovations, LLC
PO Box 887
Aberdeen, SD 57402-0887
Electronic mail
info@myalertsystem.com